Thus, this intelligent system is called Industrial IoT or Industry 4.0.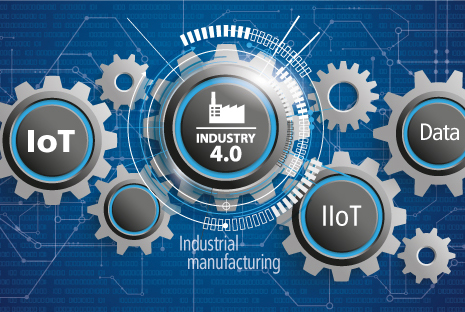 Industry 4.0 signifies the fourth industrial revolution; this technology combines various technologies like Artificial Intelligence, sensor data, Big Data Analytics, automation, and M2M communication that have existed in the industrial backdrop for a long time. 
What is IoT?
The Internet of Things (IoT) refers to the connection of billions of physical devices worldwide to the Internet, all sharing and collecting data. 
Connecting all different objects with sensors adds a level of intelligence to machines, enabling them to interact in real-time without involving human beings.
 Hence, IoT makes the world around us more responsive and more intelligent, joining both the physical and digital universes.
In today's world, IoT plays a significant role in day to day life. 
Since we can connect everyday devices such as cars, kitchen appliances, and intelligent devices to the Internet via installed devices, continuous communication is possible between individuals and devices.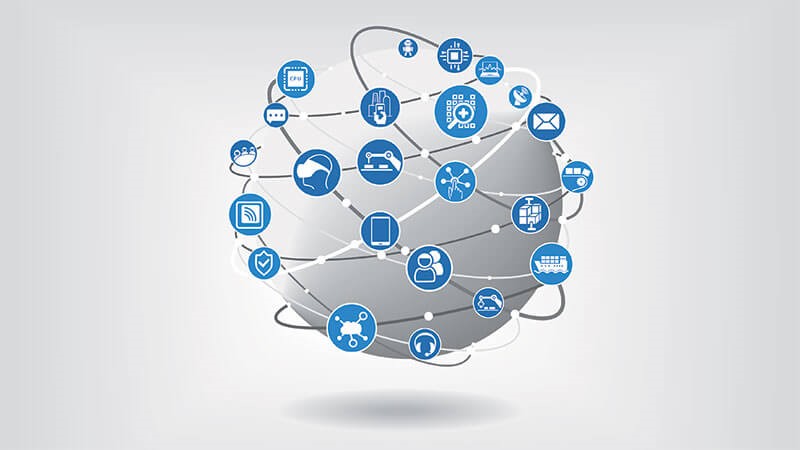 How IoT Works for Industries?
The IoT helps to take manufacturing industries to another level of business operations. Today, most organizations already use these devices to improve their production, keep better control, and lower risks.
 It helps to make faster and better decisions in the production lines. So, this concept seems to fit with the industry along with IoT application development organizations. 
In the IIoT world, the tools are not just tools, they are made into systems, and these IoT systems help measure the performance. It even helps energy management in the industry. 
The power consumed by the devices can be measured and controlled, bringing in efficiency, optimization, and effectiveness in the industry.
When to use IoT in Industries?
Industrial IoT Applications are used to collect data and apply the data in continuous process improvement. These applications have engaged in a new paradigm to increase their efficiency and optimize their expenses and profits.
The IIoT applications help in production visibility, which allows the manager to have clear visibility of the production. It even reduces the cost of the quality management system and improves the quality through real-time data.
Manufacturing industries can use these applications to improve machine utilization, check quality control, better facility management, and supply chain optimization, which can help them build intelligent factories.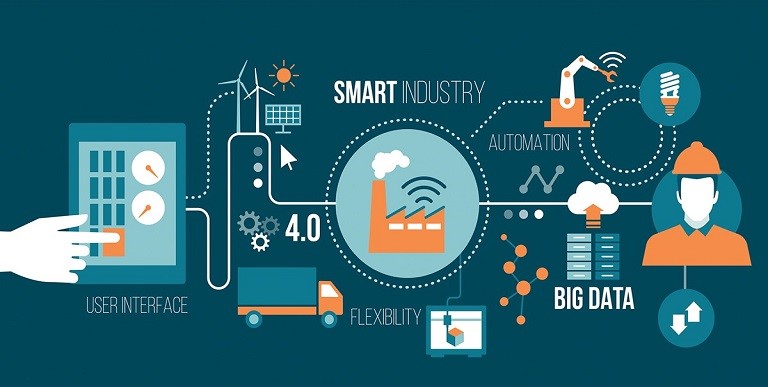 Top 10 Industrial IoT Applications 
Automated equipment monitoring and management

Predictive maintenance

Supply chain optimization

Monitoring inventories

Factory safety improvement

Quality control

Faster implementation of improvements

Smart robots

Help to reduce downtime in factories.

Connected vehicles
1. Automated equipment monitoring and management
The primary function of IIoT applications is to automatically manage the equipment through a centralized system to monitor and control the processes. With the help of IoT applications, the equipment is controlled through digital machines and software that makes it possible to control from different locations.
2. Predictive maintenance
Predictive maintenance helps identify the need for a machine to be maintained before a crisis occurs, and production should be stopped urgently. 
It is the reason to implement a data analysis, acquisition, and management system.
This system is one of the best IIoT applications, and it works through sensors installed in the machines and operating platforms and can send alerts when certain crisis factors occur.
3. Supply chain optimization
Industrial IoT applications aim to achieve high efficiency; they can find real-time information regarding the supply chain. This helps to detect the various opportunities for improvement, making them efficient and profitable. Blockchain is one of the most promising new technologies for the future.
4. Monitoring inventories
Industrial IoT apps help in automatically monitoring inventory, confirming whether procedures are followed, and issuing a warning in case of variations. However, it is still another crucial IIoT application to maintain a continuous and active workflow.
5. Factory safety improvement
Machines connected to IIoT can generate real-time information about the situation in the factory. 
By monitoring the plant air quality, equipment damages, and the number of illnesses in an organization, with different indicators, it is possible to avoid the dangerous situations that imply a threat to the workers.
6. Quality control
IIoT plays a crucial role in monitoring the quality of products at any stage, from raw materials used in production to the way they are dispatched to the response of the end customer once the product is received. 
This data is essential when studying the organization's effectiveness and applying the necessary changes when failure is detected. It also helps to prevent risks in the food and medical industries.
7. Faster implementation of improvements
IIoT plays an essential role in improving processes in an industrial business plan. The person accountable for improving the process in an Industrial program can access data and investigate it faster and automatically. This also speeds up changes, and improvements are applied in Business Intelligence and Operational Intelligence.
8. Smart robots
Industrial IoT applications help in monitoring and maintaining the robots by using connected sensors.
These robots make the work easier and have more efficiency than other machines. This system is designed to cooperate with humans and allow input via Ethernet and industrial protocols like DeviceNet.
9. Help to reduce downtime in factories.
The IIoT can reduce the downtime in industries by using sensors in robots in tandem with Cloud Computing Services & based analytics, the organization can predict when a breakdown of a component such as process equipment or robotic system is expected. 
This helps the factory to run efficiently and reduce failures in the industry.
10. Connected vehicles
Connected vehicles are one of the most well-known examples of IIoT. These vehicles use connected devices to navigate roadways in traffic safely. This IIoT app is also used in conventional vehicles, with companies installing connected devices to manage and monitor computerized systems.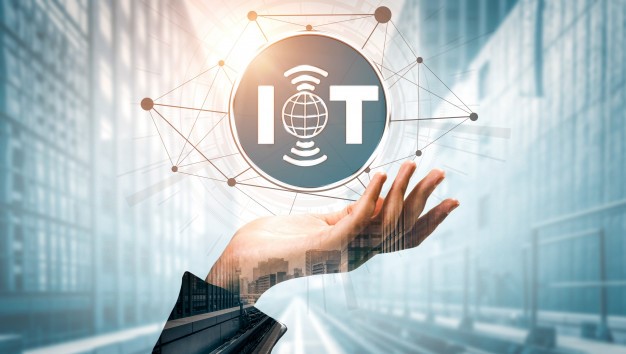 Conclusion
Industrial IoT Applications describes the network of physical objects "things" embedded with sensors, software, and other technologies to connect and exchange data with other devices and systems over the Internet.
We use the Internet of Things in our everyday lives, Smart appliances (stoves, refrigerators, washers and dryers, coffee machines, slow cookers), Smart security systems, smart locks, and smart doorbells.