The technology is a foundation stone for many other concepts because of data storage options. Some of the software giants have stepped up to build a reliable model because it helps in serving clients and customers quickly.
What is Cloud Computing
Cloud computing is based on various aspects to support the technology. The easy to maintain process lets you enjoy services by pooling resources depending on the necessity. Therefore, every company prefers to buy or make use of cloud options based on the need. Cloud computing not only offers you affordable costs but also lets you effectively enjoy features.
Cloud computing is attracting both individuals and corporations on a day to day basis. Storage of data is one of the crucial factors for every individual to consider because of various reasons. Cloud computing offers an easy and convenient option for users to store data in a secured infrastructure. Hence, the majority of companies are looking forward to effectively taking cloud computing solutions.
How does Cloud Computing work?
Gone are the days, when people used to store data in a physical device and access based on necessity. Cloud computing is more like software or an app-based infrastructure. The system allows people to store data from remote locations in a quick time. Cloud not only enables users to save data but also assists in providing easy access.
Cloud computing: concepts, technology & architecture
The Cloud computing architecture provides a wide room to integrate other essentials because it helps in securing data from leaks. Cloud is considered as the best option to safeguard your content because there are enough barricades to stop unauthorized access. The infrastructure requires an internet connection to access the data. This was considered a drawback a few years ago, but not anymore. Every user in the current generation will have a device that can be connected to the Internet.
Cloud Computing Types
Infrastructure as a service (IaaS)

Platform as a service (PaaS)

Software as a service (SaaS)


Functions as a service (FaaS)
Features of cloud computing
Resources Pooling

On-Demand Self-Service

Easy Maintenance

Large Network Access

Availability

Automatic System

Economical

Security

Comfortable payment structure


Measured Service

Resources Pooling

On-Demand Self-Service
 Top 10 Characteristics of Cloud Computing
Resources Pooling
It is important to have more than a couple of resources to complete a job. Now, people must have all the resources in one place. If not, they would not be able to make use of cloud computing solutions.  Cloud technology has evolved and offers multiple options for users to enjoy while using it. The majority of offline applications or software are known to have online integration. Cloud makes use of them and lets people enjoy all resources under one roof.
On-Demand Self-Service
On-Demand self-service is one of the highly demanded features in the modern world. The option not only helps users to enjoy services but also allows him or her to monitor the server status effectively. Cloud Computing comes with plenty of pros and cons. Making use of positive aspects play a vital role for users to enjoy technology.
An effective monitoring activity lets the user check the unexplored part of the cloud both in terms of features and capabilities. The current day cloud computing provides a separate interface for users to check and take necessary steps while working on the environment.
Easy Maintenance
Maintaining a cloud environment is easy compared to traditional options. The cost involved may look bigger, but offers a comfortable place to maintain the data effectively. Most of the cloud computing service providers offer 100% uptime. This plays a crucial role for corporations to keep their work-flow smoothly. The devices and the applications are known to work faster in the cloud environment compared to the other way around. A perfect room to work without compromising on the quality has helped many people in finding results accurately and in a short time.
Large Network Access
Cloud computing uses an amazing technology that enables people to access and upload the data conveniently. Cloud requires an Internet connection and rest everything can be performed smoothly. Uploading and downloading the data is one of the required properties by every user. Cloud architecture provides room for people to view and download in a short period. The large network access or unlimited access has gained attention among both small scale and large scale companies because of convenience.
Availability
There would be plenty of options found in a cloud architecture that can be used to modify elements. A lot of people prefer using a personalized interface to have their tasks completed quickly.  Cloud architecture offers an easy option to modify based on the need. It also helps in saving time and increases productivity regularly.
Automatic System
Automation has taken over the manual system for a long time now. Make sure to use an automated system to save time easily.  The cloud environment can be incorporated with automatic system features. Therefore, most of the people prefer using the cloud because of effective automation in place.
Economical
Every business concentrates on cost-cutting because of obvious reasons. Cloud has already proven to businesses that they can save an enormous amount of cost by using the new platform. As the cloud does not require a physical unit and maintenance, it is evident that the cost comes under control without a doubt.
Security
Cybersecurity is one of the prominent factors to consider for every company due to the increasing number of hack attempts. Cloud architecture offers a beautiful environment that offers the maximum amount of safety from irregularities.  As technology is used by a vast number of individuals, it is essential to offer maximum security features to attract people easily.
Comfortable Payment Structure
The payment structure is an important aspect because it assists in saving money. Cloud computing options are available at variable costs because of the extended features. The payment option is found easy to use and allows users to save time while making payments from time to time.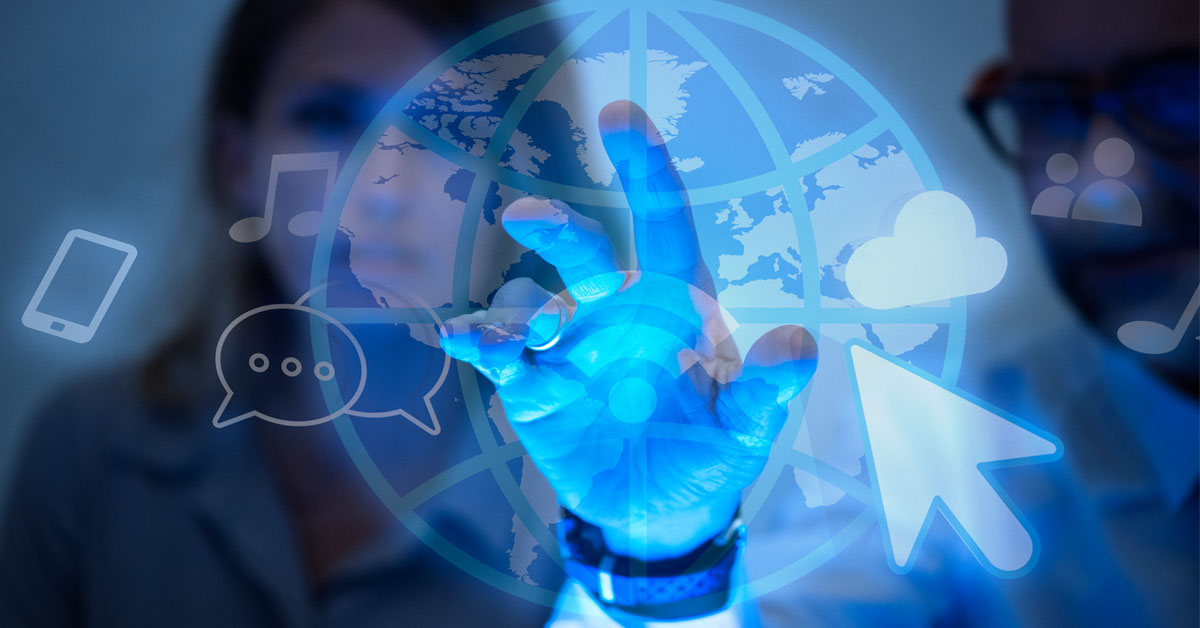 Measured Service
The resources and the features in the cloud environment allow users to measure and figure out the performance. Regular measurement of performance enables users to have a better idea in terms of technology. The information not only helps in increasing productivity but also assists us in improvising for specified tasks.
Conclusion
The cloud environment has gained a lot of momentum for current generation companies. The convenient technology at affordable costs lets people grow to a maximum extent. 
Sureworks is one of the reputed organizations in Bangalore, that offers cloud solutions to both small scale and large scale organizations. Our expert team has sufficient experience in handling various kinds of data jobs. Hence, we organize and work towards a common goal for the client to achieve from time to time.
Do contact Sureworks for any kind of inquiries and solutions related to cloud solutions and technology. Our free quote and consultation give you enough ideas to take up the technology and help your organization to reach heights.